Come unto me, all you that labor and are heavy laden, and I will give you rest. Take my yoke upon you, and learn of me; for I am meek and lowly in heart: and you shall find rest unto your souls." Mathew 11:28
Christian Coffees

Our Christian Coffees study group meets on Sunday mornings at 9:30am during the regular program year in the Shared Ministry Office on the upstairs level near the Narthex. We encourage our participants to grab a cup of coffee or tea from Fellowship Hall, then join us in the Shared Ministry Office for an hour of study and discussion. For additional information, please reach out to Lucy DeBarge through the church office.
Our current study is the Gospel of John. Our Christian Coffees small group is using the John MacArthur study guide JOHN: Jesus – The Word, the Messiah, the Son of God. John MacArthur takes readers through the book of John, exploring how every miracle, teaching, and action of Jesus proved He was the Word, the Messiah, and the Son of God. This study will occupy our small group through March 2019. For additional information about this study, please contact Lucy DeBarge through the church office.
The Wired Word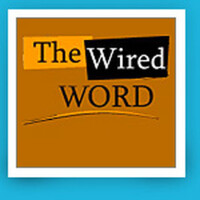 THE WIRED WORD, a weekly study seeking to find the biblical principles at work in newsworthy events, offers 2 unique features. Each week the class is based on a different significant happening somewhere in the world, with scripture that looks to give biblical perspective to the events, motives and outcomes in that story. This leads to discussions of how these principles can play out in our lives. Because of one-time nature of each study, The Wired Word study is perfect for those who can only attend occasionally. We meet each Sunday at 9:30AM classroom 9.